As information on the runners becomes available, it should be added to this page.
"The Hunt's Runners include Ciji, who has spent hours imagining how she'd disguise herself; Usman, whose whereabouts shift with Heisenbergian uncertainty; Alex, a self-described "smart, sassy, athletic girl who loves adventure"; and Will, a former Army soldier who trained NATO forces in SERE (Survive, Evade, Resist and Escape) school."[1]
Runner Posters
Edit
Below is a link to posters of the four runners. These posters include tags at the bottom for people to take. Tags include the tipline number and the www.wired.com/repomen address should the person wish to join the hunt.
Runner Gear
Edit
All the runners were given gear to help them evade us and complete their tasks. As we find out what gear they use, we should add it here.
Phone: AT&T Samsung SGH-A167 (prepaid)
Camara: Canon SD1100 <Chriffer>
Cmaera: Canon Powershot Sd 1100 IS <kylethehobo> #repoalex
Laptop (Guess): With Photoshop CS4 <Chriffer> and Verison wireless card
Debit card
Plane Tickets (To start the adventure)
Offer Number: DOROTHY Case Number: 0501573116 Organ: Eye
Offer Number: SCARECROW
Case Number: 0501573046
Organ: Kidney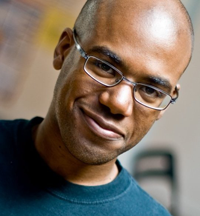 Usman Akeju, whose whereabouts shift with Heisenbergian uncertainty.
Facebook.com/usmonster
He has played in many Shakespearean theater productions.
He can sing.
He has even DIRECTED student theatre productions.
Usman's middle name is possibly "Olukemi". A google for one Usman O. Akeju brings up family members.. One name stands out, Aisha Olukemi Akeju. Possible relative/sister?

Since the runners have probably changed their appearance, for photoshopped images created by YukiNoKiara, go Here She's up for photoshopping any other images you might need done. We also have images of Usman taken from a video he made at MIT. Obviously he'll be older, but this still might help. http://s850.photobucket.com/albums/ab65/lrkr/UsmanVideo/
More photos http://ocw.mit.edu/ans7870/4/4.301/f04/imagegallery/3akeju.html
Google Groups activity. [[1]]
Short Bio on Usman: http://www.flickr.com/photos/42618943@N05/4392451741/
Offer Number: LION
Case Number: 0501573056
Organ: Liver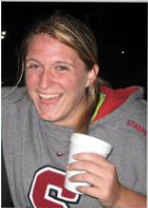 Offer Number: WOODMAN
Case Number: 0501573036
Organ: Heart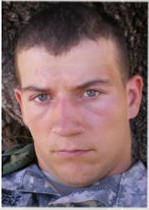 Will Michael La Ferriere, a former Army soldier who trained NATO forces in SERE (Survive, Evade, Resist and Escape) school
Pretty sure this is him because he's a fan of Lone Shark Games
CouchSurfing profile, as confirmed by the Union site: http://www.couchsurfing.org/people/bluefalcon/
Oregon class 2001
Smoker?
Likely musician (string instrument, probably guitar)
According to his profile with The Union, he plays guitar and can't live without it. - melpoemene
Possible interest in chess
DOB: October 27, 1982 (provided leaked Facebook info is accurate)

3/1/2010 - Will fails to complete tasks, GPS info posted 3/9/2010 - Will fails again, GPS info posted
http://maps.google.com/maps/ms?ie=UTF&msa=0&msid=100122877123772826339.000480cc32311794f562e
Internal Links
Edit
External Links
Edit
References
Edit
Where possible, please cite where info is retrieved so we can verify later
[3]